Australia New Zealand Encounter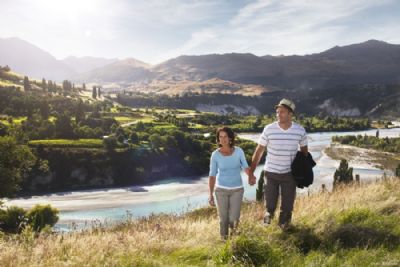 Australia New Zealand Encounter
A sampling of these two Pacific gems, Australia New Zealand Encounter is the perfect opportunity to see what these two have to offer. New Zealand's South Island is an adventure enthusiast's paradise. Cruise through Milford Sound taking in the panoramic views. If you're looking for a rush, take a leap of faith on bungee jump, go fast on a jet boat or opt for a helicopter tour. Spend a day at sea on a Great Barrier Reef tour; snorkeling with the local sea ...

Customizing the travel experience, Swain Destinations is the leading U.S. provider of completely personalized exotic vacation experiences. Since 1987, Co-Founders Ian and Linda Swain, and their dedicated team of destination experts have offered American travelers the opportunity to design distinctive trips to intriguing international locales, including Australia, New Zealand, the South Pacific, Asia, India, and Africa. From adventure-packed trips to leisurely getaways, Swain Destinations curates ...